Increased demand for fresh water in Singapore is becoming a challenge, last month a desalination plant goes operational to meet Singapore's growing water demand which is almost 430 million gallons a day of clean drinkable water.
However, the plant is set up to produce up to 30 million gallons of fresh drinking water which is equal to 45 Olympic swimming pools . In today's blog, we are showing the major qualities of this plant and how it is going to impact people's day-to-day life.

Currently, the demand for clean drinking water in Singapore is around 430 million gallons per day.
According to the UN, water development report its mentioned that around six billion people may suffer due to the unavailability of clean water by 2050.
Singapore is using water desalination as one of the major solutions to support its water supply issues and to meet clean drinking water demand. For its growing population, the country has allocated the best technology solutions into the water segment. Although surrounded by water, getting enough clean drinking water has always been a challenge for Singapore.
Currently, the demand for clean drinking water is around 430 million gallons per day. To meet this demand Singapore took a big step by inaugurating The Keppel Marina East Desalination Plant, which is equipped with very advanced technology to address water scarcity.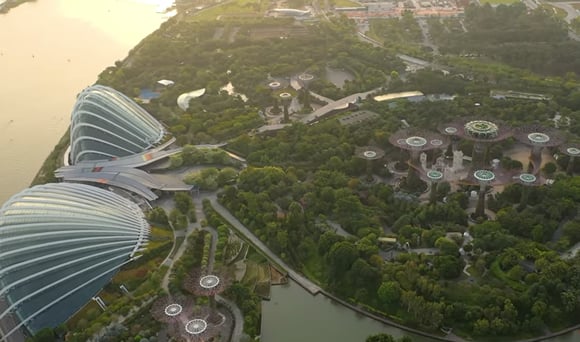 This desalination plant becomes operational in 2021 and it is one of the most advanced desalination plants in the world and very first with dual mode functionality. The plant will provide 30 million gallons of clean water every day, which is enough to fill 45 Olympic size swimming pools and 7% of daily drinking water needs.
The best example for making mega projects 100% sustainable!
While constructing this plant government made sure to turn this project towards sustainability thus the treatment plant was made underground and the land above this (almost 20,000 m2) is converted to a lush green community recreation space.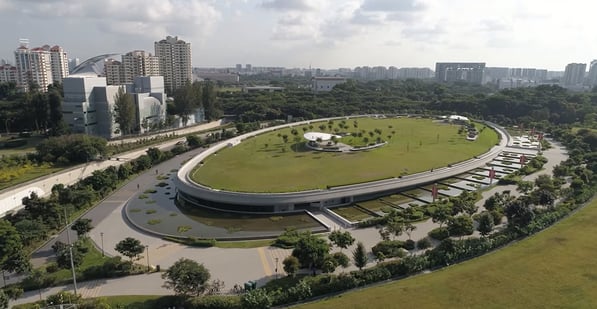 Keppel Infrastructure and ABB together made this prestigious project successful.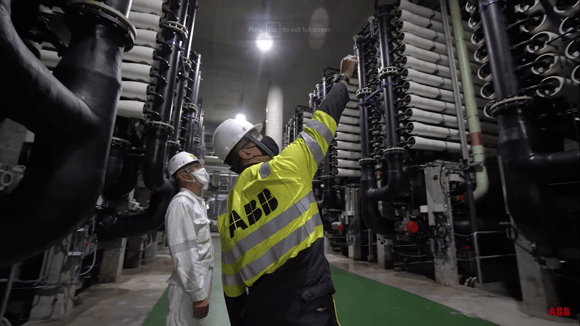 As we already discussed Singapore's four national water taps; reservoir water, imported water from Malaysia, ultra-clean, high-grade reclaimed water (branded NEWater in Singapore), and desalinated water.
Desalination will play a key strategic role to support the country's vision of sustainable water to meet almost 30% of water demand by 2060.
This desalination plant is located at the Marina east of Singapore and it's almost twice the size of a football field, having two modes of functions to treat water from the surrounding sea during dry sessions else treat water from the Marina reservoir during rainy periods and dual modes of intake will provide both the sources f water to be pumped depending upon the situation of water level, if it's low in that case it will pump water from the sea and if its high plant will remain to treat the water from reservoir.
Beltecno Is one of the major suppliers of Stainless Steel Panel Tanks to store clean drinking water, do click the button below to check more about panel tanks.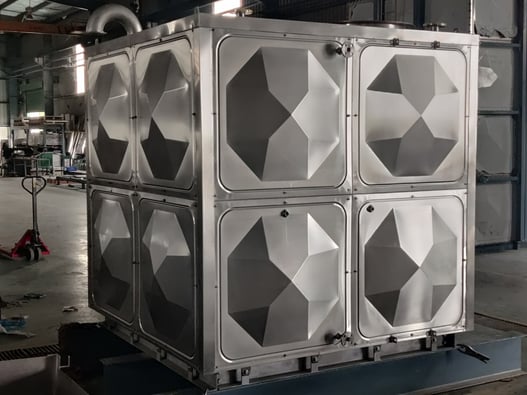 ---
Beltecno is supplying highly durable stainless steel panel tanks in Singapore.
---
For more information regarding our stainless steel panel tanks download our product brochure by clicking the button below, drop us your requirement on sales@beltecnoindia.com or call us on any of the given numbers +91 9116009580/+91 7300084028
For more details on Our Product click here
Check our blogs